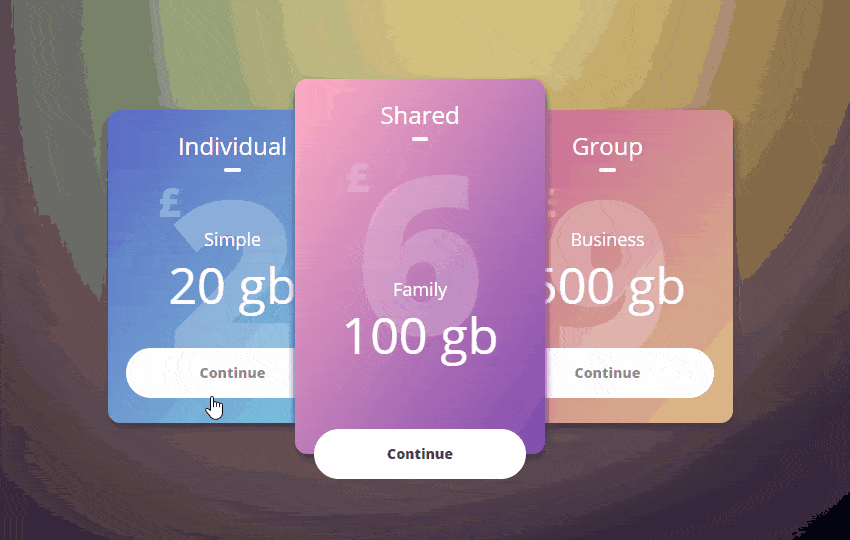 This gradient pricing table is a stacked animation of pricing cards. When you click any one of these will get top position in the stack with a beautiful animation.
As you know pricing tables are very important for e-commerce website or companies having website to sale business plan like web application development pricing table, static website development pricing table and seo plan pricing table, you can use this table to represent your pricing plan to your customers.
Here, you will get a beautiful animation on click of pricing cards as well as you are getting attractive background gradient too.
As I always mention my top two previous article who they are also helpful for your web application or website, you can take a look of them too:
Let's start coding for this attractive pricing table:
HTML Structure:
CSS Style Sheet:
Javascript Code:
Note: Use Latest jQuery Library to add active class on button click