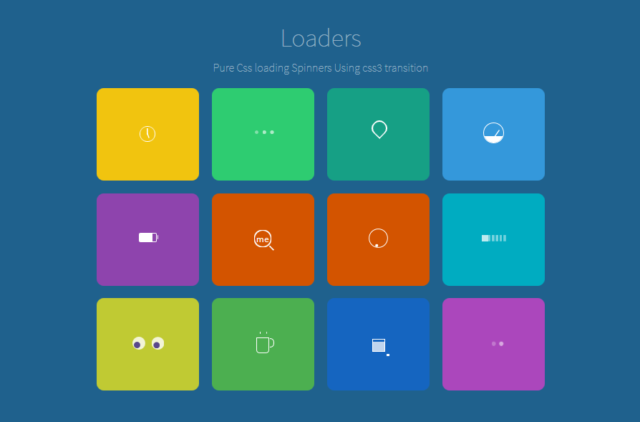 If you want to use a preloader with your next website then make it more effective and eye catchy by using a interactive preloader as examples are given below in very smooth and juices spinning.
Loader and spinner are the part of almost every website that want to show there website process smooth and healthy by using spinner and loader. You can make your website Ajas requests process smooth including spinner and loader with web application. These loading indicator can we effectively used in Ajaxed interface are shifting from images to html elements for maximum flexibility to provide. To involve in this fancy round I would like to provide a beautiful list of css svg loading spinners for your next website or web projects.
Please don't hesitage and freely download these spinner and loader, use effectively them with your website or web applications to process your ajax loader, images/content lazy loading indicators, image preloader, website lazy loading and soo many. If you are aware of any other CSS and SVG loader, spinner kits, please do share us by posting a comment below, we would love to hear your feedback. Enjoy !!